Through Shelter,
We Empower
Housing instability — including frequent moves, overcrowding, and the threat of eviction or foreclosure — creates stress, depression, and hopelessness for far too many families.
Families paying too high a percentage of their income for housing often find themselves making impossible choices. Rent or health care? Food or transportation?
A decent and affordable place to live helps families by freeing them from such physical and mental hardships and placing them on a path of new opportunity and increased confidence and self-reliance.
A family's partnership with Habitat means they have a stable place to live and to spend time together. An affordable mortgage or small loan means they have a chance to create savings and invest in their education. A chance to invest in their lives turns into a chance to invest into the community around them.
In this manner, the shelter we provide empowers communities to thrive.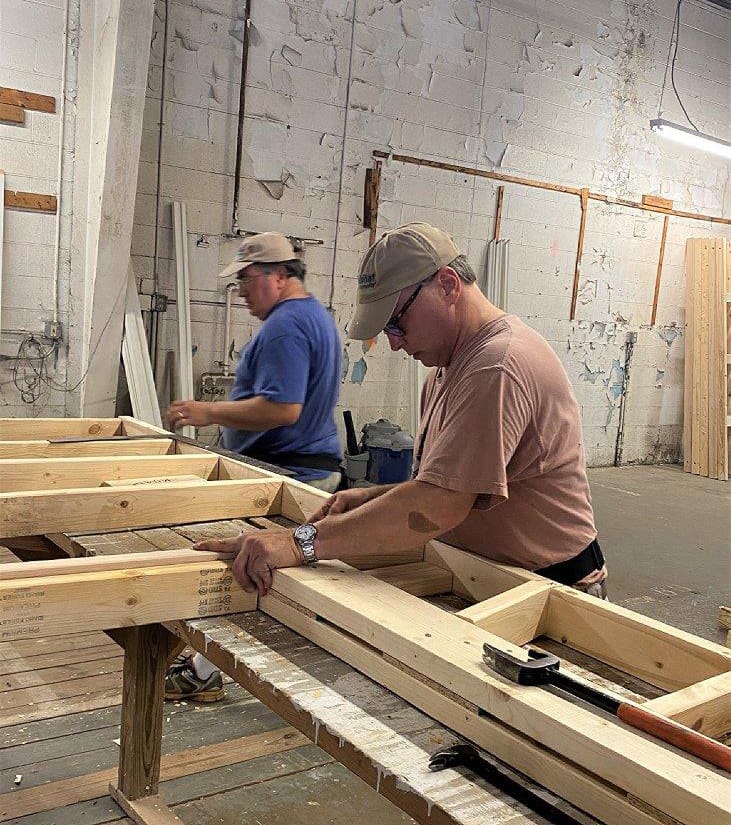 Our mission
Seeking to put God's love into action, Habitat for Humanity brings people together to build homes, communities and hope.
Our vision
A world where everyone has a decent place to live.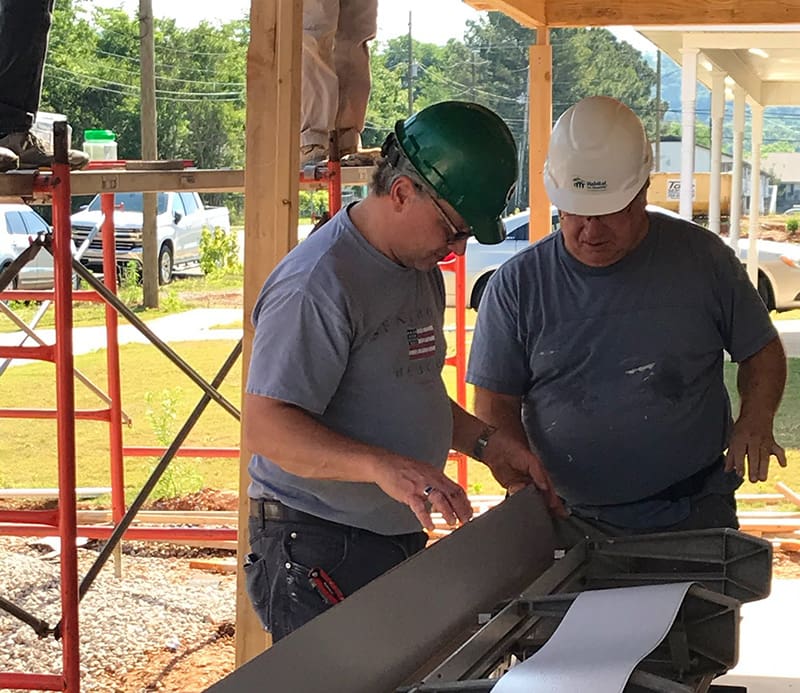 Habitat for Humanity of Madison County was established in 1987 as an affiliate of Habitat for Humanity International.
Since our founding in 1987, Habitat has been a leader in our community in the area of affordable housing. We have partnered with 302 families who have worked along side us to realize their dream of homeownership. 
Our staff are composed of 9 full time and 2 part time employees working in construction, family services, finance, volunteer management and administration. The staff has 77 years of combined experience in this industry and the team at Habitat for Humanity of the River Valley is incredibly stable with 50% of our department leaders celebrating 10 years or more of working with us.
Our ReStore Staff has 8 staff members including part time individuals. They are led by Sonvonta Tucker, our ReStore Manager, who has been with our affiliate for 5 years.
The Habitat model is one that solves the long term concerns of sustainable and affordable housing. Homes sold to clients are sold with a 0% interest thirty year mortgage. Potential borrowers must qualify for the loan/program by demonstrating that they have a reliable source of income. Our program does not stop with simply qualifying for and then building a home. We partner with the families to ensure that they are set up for success.
Not only do we require that our participants help build their home by investing their "sweat equity," we also require each applicant to complete 55 hours of homeownership and financial literacy education prior to closing on their home. The material of these classes includes construction, home repairs, good neighbor and conflict resolution, landscaping, community improvement, mortgages, and Dave Ramsey's 9 week Financial Peace University.
After the clients becomes homeowners, our Family Services Staff is available to provide guidance and education on financial and social services concerns.
Our partnership with the families is a life-long partnership for many. Even after the last check is written, we remain a part of their support system—their advocates. And many, many of our clients turn around and pay their blessings forward to the community.
Potential clients must apply, qualify and be approved.
We partner with the client for their success through education and family services.
Clients participate in the building of their home with voluneers and paid staff.
Homes are celebrated with a dedication and moving in is only the beginning.
Clients who own their own homes turn around and pay it forward to their community.