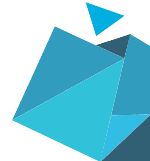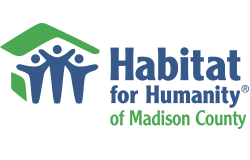 Meridian
Street Community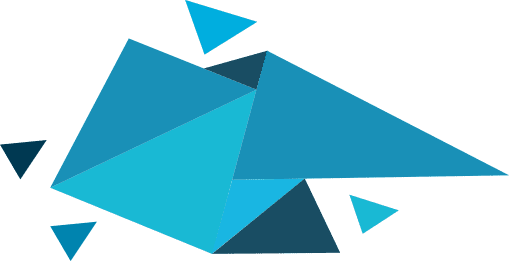 Too many families in Huntsville struggle with finding safe and affordable housing. Too many children wonder where their home will be tonight. Too many parents keep their children inside to shelter them from the drug deals and violence so common in their streets.
So many of us live in neighborhoods with safe streets and sturdy homes. So many of us enjoy the feeling of knowing that each night, our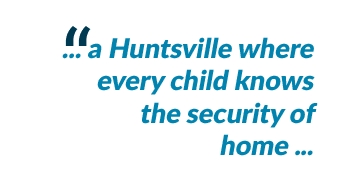 family will return to the center of our lifeblood — our homes. So many of us tuck our children into bed at night, knowing that they will snuggle up with their familiar blankets, pillows, toys and nightlights — never knowing the gripping fear.
Our vision, the reason why we come to work each day, is a Huntsville where every child knows the security of a home that is theirs — a home that cannot be taken from them, a home that is safe for them, and a home from where they can grow, dream and truly live well.
This is good for the kids, good for their families, and good for our community.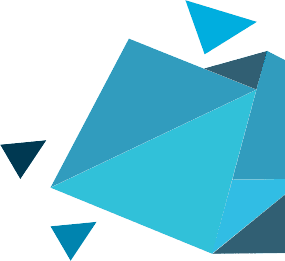 We Offer A Hand Up, Not A Hand Out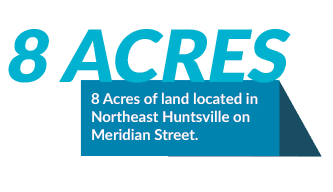 Homeowners must apply, qualify and be approved for an affordable mortgage. Habitat partners with the client for their lifetime success through education and family services. Clients participate in the building of their home with volunteers and paid staff. Clients who own their homes turn around and give back.
The resulting impact on numerous lives and the community has been immeasurable. But it's not enough. We need your support to help increase our impact. With your help, we can do so much more!
Here's How…

There's incredible power in uniting like-minded hearts, committed to achieving a better life for their families, together in a community. 
Habitat is excited to announce our Meridian Street Community,  a center of influence located in Northeast Huntsville and future home to 31 families.
Think About This!
$35 buys a box of construction nails
$100 buys a window
$300 provides flooring for one bedroom
$550 pays for educational classes for a family
$2600 hangs kitchen cabinets
$3500 puts shingles on the roof
All donated dollars are used in our mission of building homes and changing lives.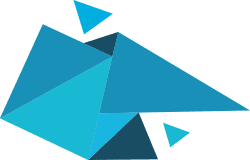 Help us give Huntsville families safe & affordable homes by building the Meridian Street Community.
WE HAVE THE TEAM, THE EXPERIENCE AND THE FUTURE HOMEOWNERS READY TO GO. ALL WE NEED IS YOU.