Reserve Now – First 1,000 car tags are free for the first year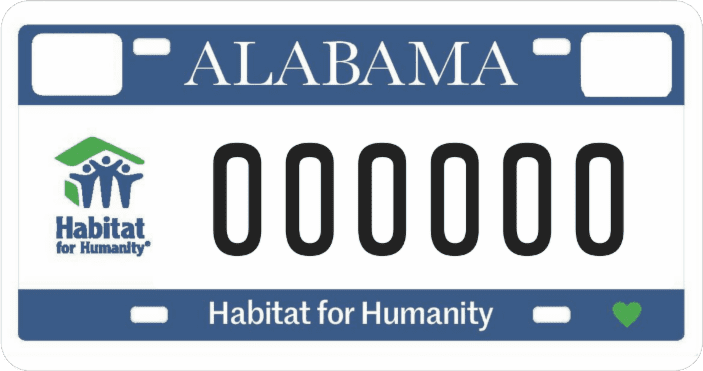 To reserve your car tag, provide your contact information and current tag number (OR VIN, Make, Model, and Year of vehicle) and click Finish.
To reserve multiple tags, you'll have an opportunity to return to this page to complete another reservation.
When the first 1,000 car tags are reserved you'll receive an email coupon to print out and take to your local DMV office to pick up your Habitat for Humanity Specialty Tag – no cost to you for the first year.
After the first year, we hope you'll keep your specialty tag for $50 ($41.25 is tax-deductible and goes directly to Habitat for Humanity's housing ministry).
Thank you for showing your support!
Fill out the form below to Reserve your tag!
<iframe src="https://www.surveymonkey.com/r/HZQZM6K" width="100%" height="500px"></iframe>